Are you in South Dublin and need a gas boiler service? Reach out to DeWAR Gas Service to find out how we can help you!
DeWAR Gas & Oil Service have directly employed plumbers based in Dublin, who provide a first rate service. DeWAR is a Registered Gas Installers Company (Registration No CO572) and all our Engineers carry Gas Installers Registered ID badges and are authorised to work on all Gas systems we conform to Irish Standards IS 813 (Domestic) and IS 820 (Non-Domestic).
How Much Does a Gas Boiler Service Cost
DeWAR Gas Service are offering a special price of €120 for a Gas Boiler Service, saving you €10 off the standard price of €130, when you book and pay online. By servicing your gas boiler once a year, you can be sure it's running safely and efficiently. A more efficient boiler can also save you money on your heating bill.
*Please Note, if your gas boiler is not working correctly then we are not able to service it, therefore you will need to book a Gas Boiler Repair.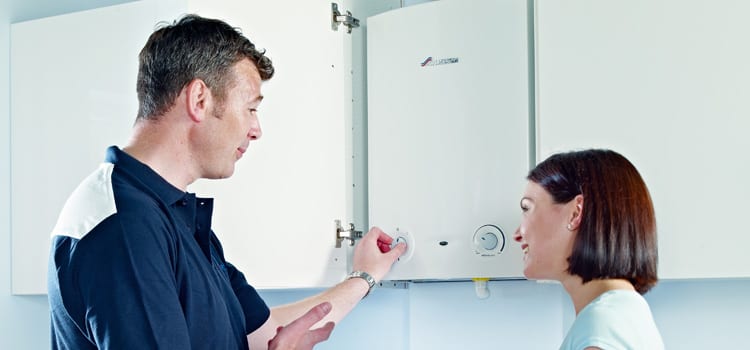 Adamstown – Ballybrack – Blackrock – Booterstown – Citywest – Dalkey – Deansgrange – Dun Laoghaire – Glasthule – Glenageary – Killiney – Loughlinstown – Lucan – Monkstown – Rathmichael – Rathcoole – Saggart – Sallynoggin – Sandycove – Shankill
We strongly recommend a yearly Gas Boiler Service for your system, in the interest of your Gas safety and Greater Energy Efficiency because we know that people sometimes put off the decision. DeWAR Gas & Oil Service offer a Gas Boiler Service for just €130 but if you Book & Pay Online it is only €120.
Get more information on our gas boiler service page.
All Gas boiler repairs are carried out by our directly employed RGII registered gas installers in compliance with Irish Standard I.S.813 and current Health & Safety regulations. If new parts are required for the boiler, We will always tell you the price and get your approval before ordering anything.
Get more information on our gas boiler repair page.
Save up to 20% operational improvement in efficiency. That means more than 25% in fuel savings. Combine it with zoned controls and your savings can increase to over 35%. In other words, you can cut your fuel bills by a third by replacing an older, low efficiency gas boiler with a high efficiency gas boiler and zoned controls.
Get more information on our gas boiler replacement page.