Oil Boiler Upgrade – Knowing When you Need One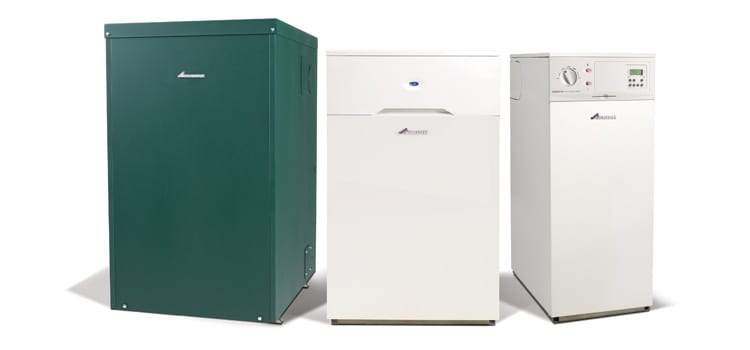 A complete oil boiler upgrade service is a rather large undertaking so homeowners need to be certain that it will be worth the time, energy and investment.
The ability to run an energy efficient and economically sustainable household is a consideration of growing importance for homeowners. One of the chief concerns in relation to these topics is that of a home's oil boiler. A domestic oil boiler is responsible for the vast majority of fuel used up in a home, ensuring that your oil boiler is up to the task at hand is of the utmost importance.
In many cases, some routine oil boiler maintenance and servicing or modest repairs will be enough to ensure this. However, in other cases, such measures will not be enough to get a home running to its optimum levels of fuel and energy efficiency and a full oil boiler upgrade may be required.
Do I Need An Oil Boiler Upgrade?
A complete oil boiler replacement service is a rather large undertaking so homeowners need to be certain that it will be worth the time, energy and investment needed to carry one out. There are a great many variables which come into play when considering the prospect of upgrading an oil boiler. Here are some of the most commonly aired queries in relation to oil boiler replacement services:
Is My Oil Boiler An Efficient Enough Model?
Not all oil boilers are created equal, with some brands and models being significantly more energy and fuel efficient than others. The very best oil boilers that money can buy are referred to as A-Rated High-Efficiency Condensing Boilers.
Generally speaking, any oil boiler which converts upward of 80% of its fuel into usable heating energy is considered a high-efficiency boiler (The Worcester Bosch oil boilers supplied by DeWAR Gas & Oil Service are upward of 90% fuel efficient). If your oil boiler runs at 80% efficiency or more then there is no real need to have it replaced as the savings on fuel which you make will not be particularly high. Oil boilers with less than 80% fuel efficiency should probably be replaced. The less efficiently an oil boiler operates, the better off you will be replacing it.
Is Your Oil Boiler Running Efficiently?
Just because your oil boiler is of a good model from a recognised brand, it does not mean that it will burn fuel at its total quoted efficiency percentage. If not looked after properly, oil boilers are susceptible to deteriorating in terms of fuel efficiency. In order to ensure that your oil boiler is converting fuel into usable heating energy at its optimum levels of efficiency, you should have it serviced by a professional, preferably OFTEC certified, engineer on an annual basis.
Is Your Oil Boiler Prone to Breaking Down?
Servicing your oil boiler regularly not only ensures that it is converting fuel into usable heating energy; it also greatly reduces the risk of your boiler breaking down entirely. However, such oil boiler servicing can only do so much. If an oil boiler is particularly old then it is inevitable that it will have deteriorated in terms of efficiency somewhat. When this happens, not only do the boiler's efficiency levels decrease but the chances of boiler breakdown occurring also increase significantly. When oil boilers start to break down regularly, they become an expensive nuisance to keep in proper working order and are generally better off being replaced entirely instead of having go through all the trouble of getting them repaired constantly.
How Much Does Your Oil Boiler Cost to Repair?
In some cases, oil boilers can be relatively quick, easy and inexpensive to repair. However, in most scenarios, the oil boilers which are breaking down are quite old. It can be fairly difficult (and also very expensive) to source suitable replacement parts for such oil boilers. When considering oil boiler repairs you must weigh up the costs, particularly when the boiler is breaking down relatively frequently.
Generally speaking, once an oil boiler has been in use for 15 years the game is up and its fuel converting efficiency levels have deteriorated to the point where a full oil boiler replacement service becomes the best option available to you.
Are Heating Controls Worth Getting Installed for Oil Boilers?
In short, yes! There are numerous benefits associated with having heating controls installed in relation to your oil boiler. Such heating controls will allow you more control over your home's central heating system, allowing you to manage it according to your own specific requirements. Most importantly of all though, if used correctly, heating controls can bring down the cost of home heating bills by as much as 20% – a substantial saving.
Generally speaking, installing heating controls is a cheaper alternative to a full oil boiler replacement service. However, for the very best savings in terms of fuel and energy bills, it is advised that you avail of both in order to maximise your oil boiler and central heating system's fuel converting capabilities.
Are there any Grants Available for an Oil Boiler Upgrade ?
Depending on your circumstances, you may be entitled to monetary relief when getting an oil boiler upgrade service. It is worth taking the time to liaise with the SEAI (Sustainable Energy Authority of Ireland) in order to see what you. You could potentially be eligible for a significant amount of funding under their BEH (Better Energy Homes) grant scheme. Visit the SEAI's grants page for more information.