Top Tips for Boiler Maintenance
What do you do to maintain your boiler?
Annual boiler services may well have popped into your head. They are very important to do regularly – But that's not the only thing you can do to help maintain your boiler.
Looking after your boiler is something we see commonly overlooked by homeowners in Ireland. Yet there are very important reasons to make sure you maintain your boiler and keep it working efficiently and properly:
You could be putting your family's health at risk
If it breaks down or components become faulty, it can be costly to repair or replace
When not working efficiently, it can cost you more to run which will increase your energy bills
Fortunately, there are lots of things you can do to help keep your boiler well maintained. Here are our top tips to help keep your boiler in top working condition!
Regular boiler services
You should be getting your boiler serviced by a qualified engineer once per year. This will help to ensure your boiler stays working at its optimum level as well as prevent breakdowns and keep its lifespan to the maximum. A professional heating engineer will check the components to make sure everything is working as it should. Catching any issues at this stage can help prevent the inconvenience of a more costly breakdown later on.
Check your boiler pressure
In order for your boiler to be able to circulate hot water around the pipes and radiators, it needs to be set at the right pressure. To make sure it's working at the correct level (according to the manufacturers instructions) you should check the pressure gauge on the front of the boiler. The standard is between 1 and 2 bar. If it's not at the correct level, don't worry. You don't need an engineer for this! Boiler pressure is something you can easily adjust yourself.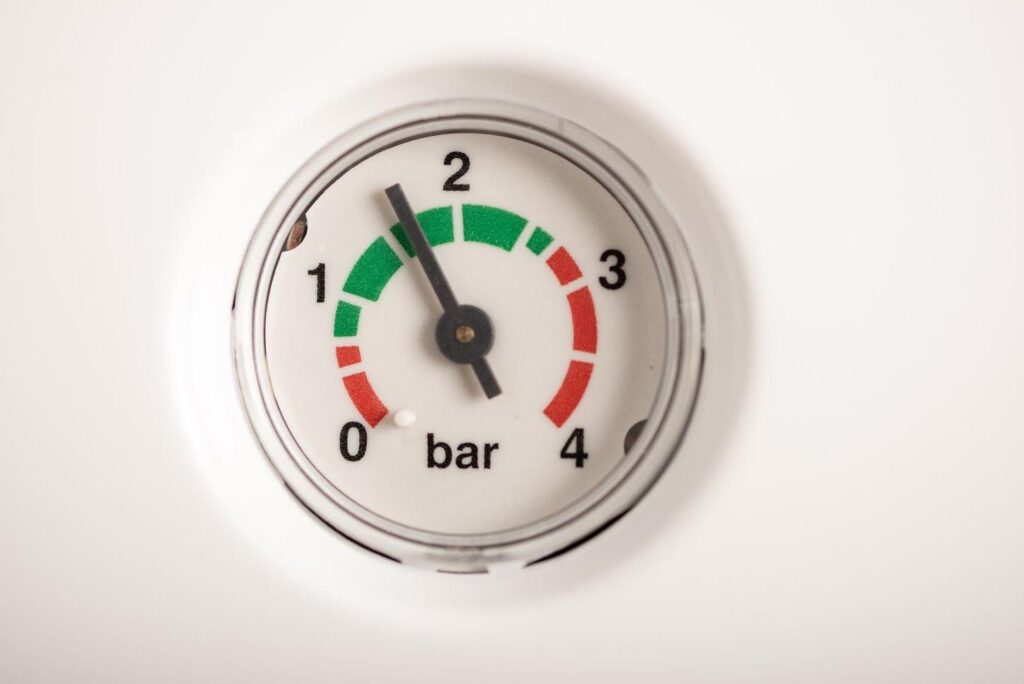 Bleed your radiators
At least once a year, you should bleed all your radiators. Gradually over time, air can become trapped inside which prevents the entire radiator from heating up and causes cold patches. Obviously if this is the case, your heating isn't going to work as effectively. Thankfully this is something you can resolve yourself by releasing the air through bleeding the radiators. Painted over the valves? This can make it harder to adjust them. Try a bit of WD40 and some force. If it still won't budge, give a heating engineer a call.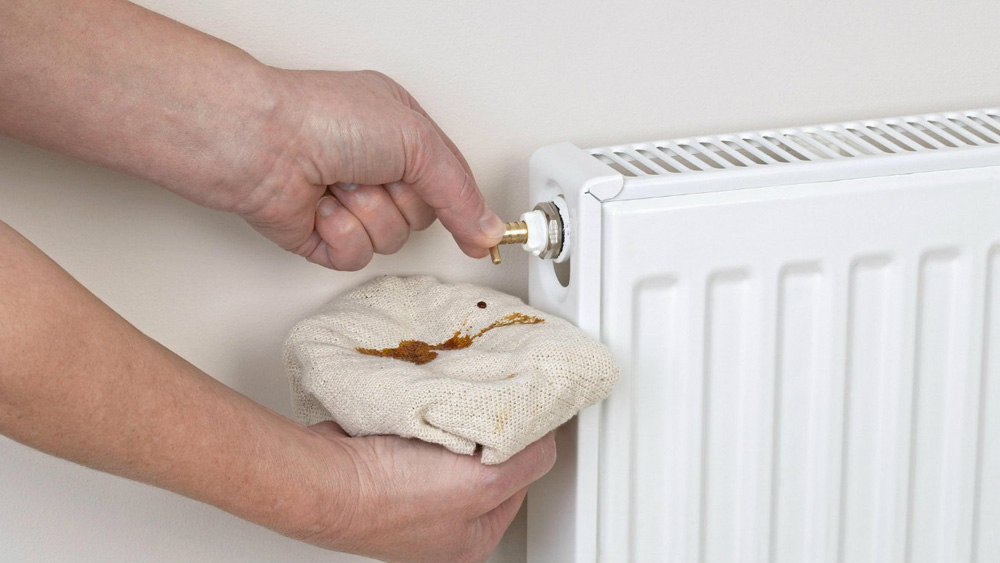 Make sure your radiators are balanced
Do you find that the radiators furthest away from the boiler aren't as hot? If so, you may need to balance them. This should help your heating system to heat your home more evenly. Do contact a professional heating engineer if you're unsure – It's not quite as straightforward to balance radiators as it is to bleed them.
Be aware of potential radiator problems
You may experience your radiators feeling hot at the top and but cold at the bottom. It's a very common heating problem, usually caused by sludge that has accumulated at the bottom. This will make it harder for your heating system to heat your home, often resulting in higher energy bills. This problem will need to be rectified by a power flush carried out by a professional heating engineer. To try and prevent this issue from arising, have a read of our blog all about looking after the water in your heating system. Another common radiator problem to be aware of is a faulty valve. If the valve is completely open, but your radiator is still cold, you probably need to have the valve replaced.
If you need a boiler service or even just some guidance, get in touch with us today!
5 Benefits of Your Annual Boiler Service
Your boiler plays a central role in your home and not having an annual service can impact its performance, make your home unsafe and increase your energy expenses. Gas boiler services are regularly overlooked leaving you at risk of damaging your boiler whilst having a negative impact on the environment.
How often should you get your boiler serviced? We recommend annual checks on your boiler to make sure that it is running properly, and any problems are identified and resolved early. By regularly servicing your boiler you will ensure that it is working both safely and efficiently.
In this blog, we will look at how getting your gas boiler serviced annually can have benefits on both your home and your wallet.
Keep Your Energy Expenses Low
As part of your annual gas boiler service, your engineer will check that your boiler is running efficiently, which can save you money over time. Improving your boiler's efficiency and having a regular service can prevent soot from accumulating, thereby enabling the boiler to run smoothly, which reduces fuel consumption. This will allow you to keep energy costs low, whilst reducing environmental impact and your carbon footprint.
Keep Your Boiler Under Warranty
Not having your gas boiler serviced annually could invalidate your warranty and could stop you from receiving any benefits that come with it. Many manufacturer guarantees require you to book a registered engineer every year. This allows them to check for any issues and prevents boiler breakdown, helping to keep you warm all year round.
Save Money on Unwanted Repairs
Regular checks and maintenance on your gas boiler can improve the reliability of your heating system and minimise any future repairs. An annual inspection can help fix any issues right away, so your boiler is less likely to break down later on.
One of the most important ways to look after your boiler is to get it serviced every 12 months by a registered engineer. Regular checks can discover issues that, if left unresolved, could turn into more significant problems which could be costly to repair and may even lead to you needing a boiler replacement.
Prepare Your Home for Winter
It is highly recommended that your gas boiler service is conducted before the colder months arrive. There is nothing worse than putting the heating on at the start of Autumn to discover it is faulty or, worse, completely broken.
Preparing your home for winter and keeping your boiler healthy ensures you and your family are kept safe and can also help reduce costs as you won't be paying for increased fuel usage due to an undiscovered fault. 
Extend the Lifespan of Your Boiler
A well-maintained and healthy gas boiler will most likely have a longer lifespan than a boiler that hasn't been serviced, which can result in significant savings. Regular maintenance and professional inspections will not only keep your boiler running smoothly and efficiently but, as mentioned earlier, can also help to identify and rectify minor issues which could improve the lifespan of your boiler.
However, if your boiler is getting close to the average lifespan of 15 years, then it won't be operating as efficiently as it did when it was brand new. Newer model gas boilers have an abundance of features that can help improve efficiency, which often makes them more economical. This can make newer boilers cheaper to run whilst also helping to lower your carbon footprint. However, even a brand new boiler needs an annual service, so you must remember to book this in every year to fulfil any legal requirements.
If you're in need of a boiler service just contact us today and we'll get you sorted!
Heat Pump Replaced and Upgraded in Blackrock
Dewar Gas Services were called by the client to inspect a leaking heat pump. Upon inspection, we found that it was poorly installed by the previous plumbing company less than 5 years ago and as they no longer traded, we advised the client to replace and upgrade the system to a Viessmann Vitocal 200-A 13kW (COP of 4.72A7/W35) heat pump combined with Vitocell 300-B 300l A-rated cylinder (standby heat loss of 1.06kW/24hr).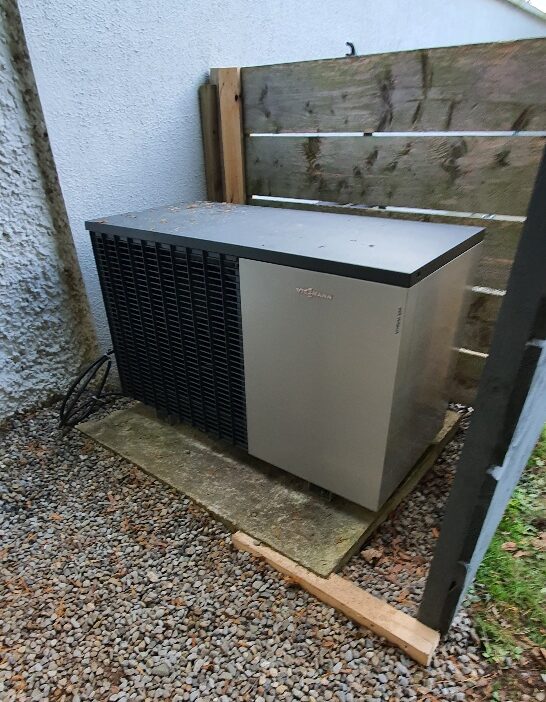 In order to achieve the minimum volume requirement to allow the heat pump to perform its defrost cycle and to prevent it from cycling, a Vitocell 100-E 46l wall hung buffer was used. A low loss header was used with a secondary pump, two motorised valves, and two-room stats to allow for separate control to the ground floor and first-floor heating zones.
We provided the installer with a full system design schematic for both the underfloor heating and heat pump. By doing this it made the installation and commissioning of this project simple and trouble-free. Precision Heating commissioned the installation, and both the client and installer were delighted with the end product.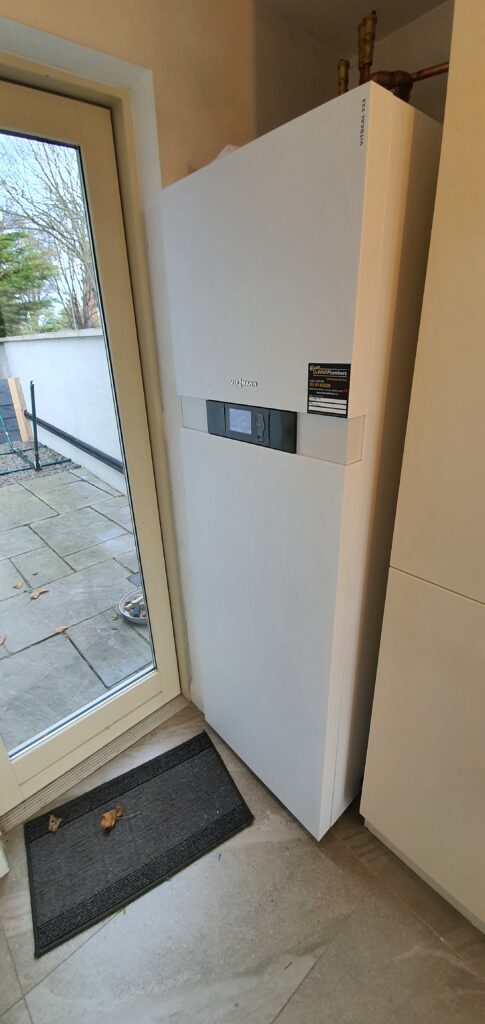 What Should the Pressure be on a Gas Boiler?
The gas boilers of today are easy on the wallet, relatively easy on the environment and very reliable. In saying that, they may still need some attention from time to time in order to run smoothly and efficiently. A common question we get is what should the pressure be on a gas boiler? Read on as we discuss what your boiler pressure should be, how to spot any potential issues and when to call for help.
How do I know if my boiler pressure is too low?
The most common boiler system used in Irish households is a gas combi boiler for heating and hot water. These boilers have a pressure gauge on the control panel, which will likely have green and red zones marked on it. The green zone is the standard operating pressure, usually between 1 – 1.5 bar. The red zone indicates the maximum safe operating pressure.
If the needle has fallen below the green zone, this is a sign that the gas boiler pressure is too low, and action should be taken.
If your radiators are not heating, this may also be a sign that there is an issue with your boiler pressure and can be confirmed by checking the gauge.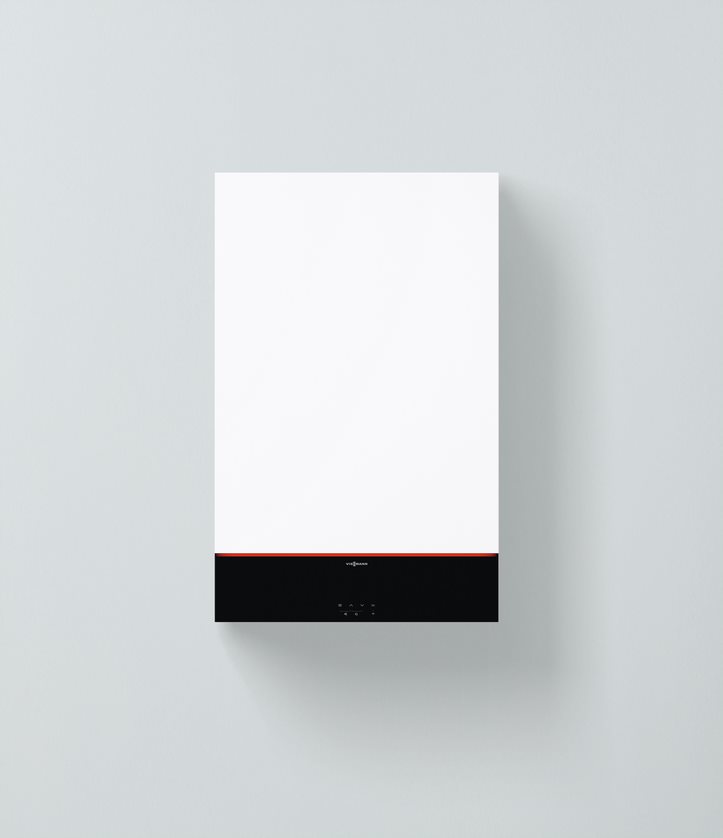 What are the risks of low boiler pressure?
Low boiler pressure can impact the efficiency and effectiveness of your home heating system, increasing heating bills and causing issues with cold, so knowing what the pressure should be on a gas boiler is key. Whilst there are likely no major effects of low boiler pressure, having a fully functional system will keep you warm and save you money.
Why is my gas boiler pressure low?
The most common reasons for low gas boiler pressure are water leaks in the system or reduced system pressure as a result of bleeding a radiator.
How to find a water leak
As there is generally a lot of pipework that is not visible, finding a leak is not always easy. If you can, look for any water on visibile pipework, as well as other signs of moisture such as damp patches or stains, and sometimes swelling in the skirting board.
Contact us to find out how we can help.
Bleeding a radiator
If your radiators were not heating correctly, you may have recently bled a radiator. Bleeding radiators allow air that has collected within a system to escape. Whist this will often fix the problem with the radiator, it can cause a drop in your boiler pressure.
As you can see above, there are many factors that contribute to the pressure of a boiler. If you need any assistance, don't hesitate to reach out to one of our helpful team who can guide you.