How Long Does it Take to Replace a Boiler?
One question that comes up time and time again for us here at DeWAR Gas Service is how long it will take to replace a boiler. Of course you want to know how long to expect disruption in your home for, but unfortunately there's a quite a few factors that will vary the time taken. For example, if you already have a boiler, what type of boiler you currently use and plan to use and if you are relocating your boiler.
To give a broad estimate, we can say that a new boiler installation will take anywhere from six hours to four days, depending on the factors mentioned above. Every case is different, but read on below as we give you a bit more of an idea and detail the process further.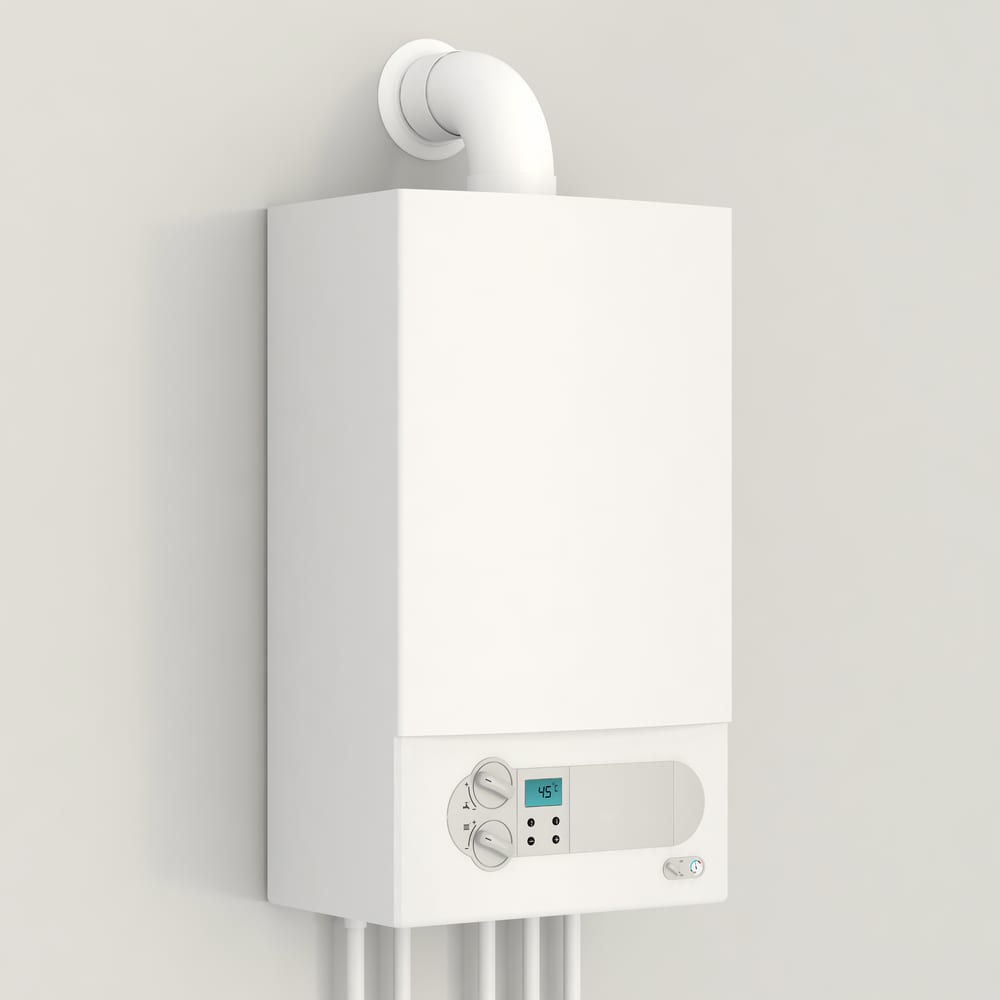 Straight Boiler Swap: 4-6 Hours
Assuming your old boiler is broken or just old and in need of replacement, this is generally the quickest and easiest installation. Once the new boiler will be in the same location as the old one, the water, central heating and gas pipes are already in place and are the correct specification for the new model, this job is pretty straightforward.
Changing Boiler Position: 1-2 Days
If you plan to move your current boiler position or want to install a new boiler in a different location, we would likely need to install new pipework for water and gas, along with new electric power and thermostat cables, so it's unlikely one day is enough time.
You may also need some structural work done such as building frames or going through brick walls, which can again add time to the project.
Installing a Completely New Combi Boiler: 1-2 Days
If you are installing your first boiler, the time to install will be roughly the same as relocating an old boiler as the amount of work is similar. We won't have to take down the old boiler, but we will have to make brand new connections to water and gas mains inlets.
Usually if there's no boiler, there won't be a central heating system, meaning that if you're also installing a central heating system along with your boiler, the job duration can go up to one to two weeks in total.
Installing a central heating system will mean lifting carpets and floorboards to lay pipework and install radiators.
Changing Boiler Type: 2-3 Days
With 3 main types of boiler to consider, combi, heat only and system, all require different plumbing and electrics, so switching between them is almost like a fresh installation.
Changing Boiler Type and Position: 3-4 Days
The biggest job is generally if you plan to change both the type and position of your boiler, which can take several days. All of the points in 'changing boiler type' and 'changing boiler position' are relevant here too, along with potentially installing new brackets, knocking walls and re-routing water, gas and electric supplies to the boiler.
As you can see, there's a lot of things to consider when replacing a boiler. If you have any questions, please contact our team today and we'll be happy to give you some advice.
Home Heating Checks in Preparation for Winter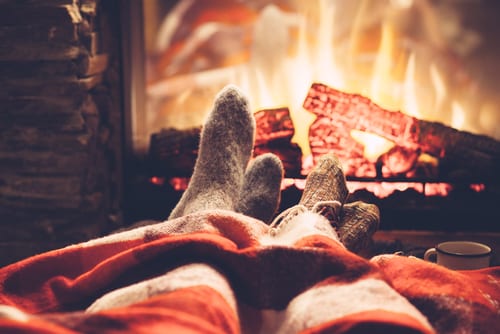 As we know, winter is coming, bringing with it cold weather, wind and rain. A lot of people like to turn on their boiler around October as the temperature drops, but unfortunately, there can be some surprises once this happens.
Boilers can break down due to cold weather or a technical malfunction, so preparing for this and checking your boiler well in advance can reduce the risk of some chilly evenings and high repair bills.
Read on as we discuss some key home heating checks in preparation for winter!
Tip: Interested in learning more about boilers? Learn about the lifespan of a boiler here!
Check Boiler Function
It might seem like a pretty obvious one, but you should check that your boiler is actually working before the weather gets cold. Test your boiler by switching it on for a few hours when the weather isn't cold and check to see if the radiators heat up properly. If it's not working properly, you may need a gas boiler service.
Check for Leaks
Leaking pipes or holes in your boiler can spell disaster. You should check for any signs of leaks of damage regularly, especially before the cold weather sets in. We also recommend that you purchase a carbon monoxide alarm for extra security and to alert you in case the air in your house becomes toxic.
Check for Noise and Frost
Your boiler should run silently, so any noise may be a sign that your system has an issue. If you hear any banging from your boiler or pipes, you should contact a plumber straight away.
Pipes can also freeze in the winter, so you should take every precaution you can to avoid this. You can insulate your pipes with old towels or foam tubing. If your pipe is already frozen, pour tepid water over it to get it working again.
Check for Dust and Debris
Dust and debris can collect in your boiler and cause major issues, such as blockages and jamming. Whilst it may not seem like much to have some dirt on or in your boiler, it's best to keep your boiler clean to avoid any issues.
Again, it's best to keep your boiler clean all year round to avoid any issues when winter sets in.
Check Pressure
If your boiler loses pressure, it becomes far less efficient and in turn far more expensive to run. Low pressure is generally caused by water being lost from the system, meaning that the system will need to be repressurised.
The pressure should usually be around 1-1.5 bar when your system is cold, and it will generally be indicated by a green zone on the pressure gauge. If the gauge shows 0.5 bar or less, you will need to repressurise the system.
Check Radiators
It's likely that your radiators will need to be bled before the start of winter. Air can collect inside radiators, causing them to produce less heat. To avoid any cold nights, you should check how hot your radiators get before the temperature drops, and if they are not heating correctly, call an expert to help.
We hope you've gained some insight into how important it is to check your home heating before winter arrives. Whilst it may seem like a hassle, it's definitely worth avoiding any potential situations where you have to live with no heating for a period!
If you have any other questions, contact our team of experts who will be more than happy to help.
What is the Lifespan of a Gas Boiler?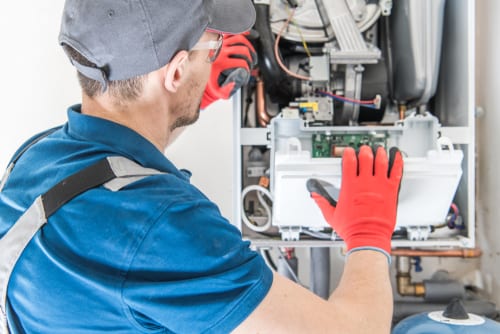 You may not think it, but your gas boiler is the heart of your home. Without your boiler, your comfort levels would be severely impacted, and it's likely that you won't realise just how much you rely on it until it breaks down.
With all of this in mind, it's vital that you keep your boiler running smoothly and in good shape. You also need to know the average lifespan of a gas boiler, and when it's time for a replacement.
The average gas boiler will last between 10 and 15 years if you look after it correctly. Read on as we discuss how you can ensure your boiler lasts as long as possible.
Purchase a reliable brand
Like anything in life, it can be tempting to save a little bit of money by buying a cheaper, lesser known brand. We would strongly advise against this as these cheap brands can cause major issues and end up costing you more in the long run.
At DeWAR Gas Service, we stock Worcester Bosch, ideal and Vokera boilers, which are respected brands known for being high-quality.
Make Sure the Boiler is Suitable for Your Needs
Choosing the right boiler is paramount to ensuring a well-functioning system. The kW output is used to measure the size of a boiler, and the size you choose is generally based off the number of radiators in your home.
If you install a boiler that's too small, you can place excessive pressure on the system, causing frequent breakdowns and reducing the system's lifespan. If you choose a boiler that is too powerful, you can quickly rack up some expensive energy bills.
If you have any questions about boiler size, one of our team would be happy to advise you.
Look for Credentials
It is against the law and also very dangerous to have someone who is not qualified to conduct work on any gas appliances. Ensuring that you hire the right person to carry out the required work is essential in ensuring your safety, and to prolong the life of your boiler.
At DeWAR Gas Services, all of our staff are RGII registered gas installers, so you know you're in safe hands.
Have Your Boiler Serviced Annually
An essential part of prolonging the lifespan of your gas boiler, having an annual service comducted by a registered expert will enusre that it functions optimally. During this service, any issues/potential issues can be spotted, so it could save you money in the long run.
If you take all of these tips into consideration, you can greatly enhance the lifespan of your gas boiler. Reach out to DeWAR Gas Services if you need any guidance or advice, we'd be happy to help!