Tips on how to Reduce Your Home Energy Bills and Save Money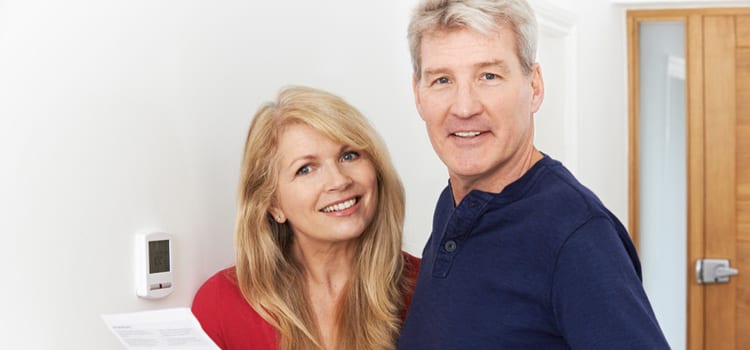 Home Energy Bills
If you are concerned like all families are worried about your energy bills getting out of hand these are few helpful yet simple tips to keep on top of them.
Use a comparison website to check gas and electricity rates
If you are not 100% sure you are getting the best rates for your electricity, gas or oil energy bills. Then we recommend you using a comparison website to find the best deal out there for you and your family. There are so many introductory offers available from all the main suppliers and if you bring your electricity and gas to the one supplier you can get even better rates. There's no need to worry about switching to a new tariff or supplier, it's all very straightforward. But remember to read the small print.
Pay your bills online
Homeowners and business can avail of serious savings on their energy and utility bills, simply by changing the way they pay. If you agree to pay online and by direct debit you will receive even greater savings. Try to have paperless billing also there are even greater savings here. If you have access to the Internet, make sure you use it, let your fingers do the walking.
Remember to read your meter regularly
Homeowner end up paying much more than they need to for their energy bills, as they go on the estimates given to them by their suppliers. If you check your bill at the reading if it has a € beside it will mean Estimate. If it has an (A) it will be an actual reading, we recommend reading your meter regularly, so your bills will be based on accurate readings. You should be checking your meter at least once every three months and informing your supplier or updating your online account. If you've been overpaying and have a lot of credit on your account, you can ask your supplier to give you some money back.
Only heat your home when necessary
If you're going out for the day, then you won't really need your central heating or hot water on, as no one will be there to benefit from it. We recommend investing in a timer so that your heating only comes on when you need it to. Make sure you also turn down the radiators in any rooms that you are not using and keep all windows and doors shut when the heating is on. In really cold weather we advise to close the curtains around 6pm when it is starting to get dark as it will save any heat already in the house.
Draught proof your home
One of the easiest ways to make energy savings is to draught proof your home. SEAI (sustainable energy authority of Ireland) say by simply investing in some cheap materials to seal your windows, doors, loft hatches and pipework. Whilst you're at it, we recommend sealing your letterbox, as this is one of the main culprits for letting out heat in the autumn and winter. It's also an area that people often forget to draught proof!
Put on some extra layers
Homeowners use far much more energy than they need to, simply because they insist on walking around in a t-shirt in the middle of winter! "Wake up it's not the Caribbean" By simply putting on a cardigan or jumper, you will find that you can lower the temperature of your home a number of degrees and can reduce around 10% to 20% of your heating bill. That can make a huge difference in the long run. It may even help you save that extra money to get you to the Caribbean.
Upgrade your boiler
Swapping your old boiler for a new condensing a rated boiler will dramatically cut your energy bills by a minimum of a 1/3 each year. Make sure you get quotes for a new boiler installation, so you secure a competitive price. We would be delighted at Dewar Gas & Oil Service to offer you a great deal. Our professional in-house staff will be on hand to provide you with a no obligation quote.
Home Renovation Incentive Extended to the End of 2016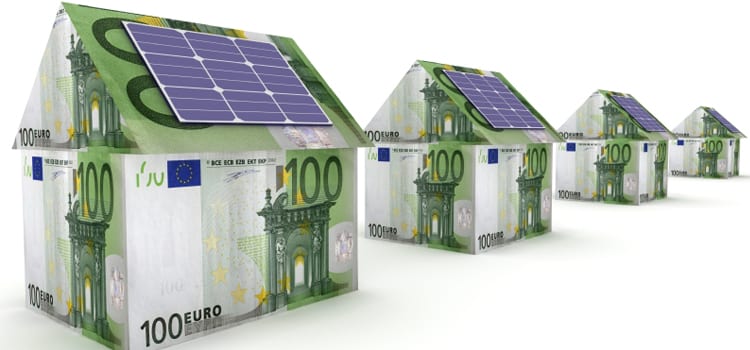 Home Renovation Incentive
The Home Renovation Incentive scheme, which allows homeowners and landlords a future tax credit for the vat incurred on renovations of their home or rental property at a rate of 13.50% and carried out by tax compliant contractors, has been extended by 1 year to the end of 2016, it has been announced by the department of finance. The qualifying spend must be between €4,405 and €30,000 before Vat and effectively allows the house owner to carry out such repairs net of Vat.
This scheme provides a tax relief by way of an income tax credit on repair, renovation or improvement works on principal private residences or rental property carried out by tax compliant contractors. In addition to providing an income tax relief, the HRI also aims to support tax compliance in the building industry by moving activity out of the shadow economy into the legitimate economy.
What Type of Works Qualify?
Examples of repair, renovation or improvement works that qualify under the Home Renovation Incentive include –
Supply and Fitting of Kitchens.
Supply and Fitting of Solar Panels.
Supply and Fitting of Windows and Doors.
Supply and Fitting of Built in Wardrobes.
Conversion of a Residential Premises into Multiple Rental Units.
Supply and Fit of Alarm Systems.
What Type of Works don't Qualify?
Carpets, furniture, white goods (such as fridges, dishwashers) and services (such as architect's fees) with a VAT rate of 23% don't qualify. Materials a Homeowner or Landlord buys such as paint, tiles and so on, don't qualify.
What Type of Residential Property Qualifies?
A qualifying residential property is –
A Homeowners main home, which the Homeowner must own and live in.
A second hand home, which the Homeowner has bought and will live in as the Homeowner's main home after the works have been carried out.
A Landlord's rental property which must be occupied by a tenant and registered with the Private Residential Tenancies Board.
A Landlord's rental property, which will be occupied by a tenant and registered with the Private Residential Tenancies Board within 6 months of the completion of the works.
What Type of Home Doesn't Qualify?
The following don't qualify for the HRI –
A refurbishment or a reconstruction of an uninhabitable house.
Click here for more information on the HRI.
How much does a new Gas Boiler Replacement Cost?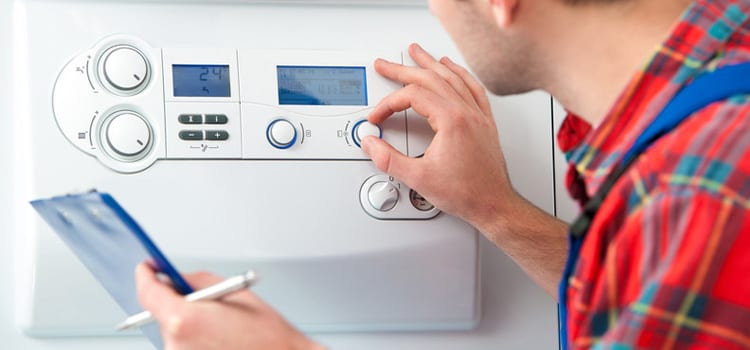 Gas boiler replacement cost needs to be considered if you are one of the unfortunate souls to have your boiler breakdown, or the lucky one planning in advance to upgrade your gas boiler to try and save some money for you and your family. By planning the change (rather than it being forced on you in the depth of winter when it breaks down) you can get competitive quotations and reduce the gas boiler replacement cost.
If you are unfortunate to be in the position that you are left with no heat in your home or property and then you need to act fast. Sometimes when we act in haste we make mistakes and our judgment slips considerably. But remember that typically the boiler that you had when it was new had an efficiency of been less than 80%.
Given that efficiency, today, due to wear and tear is unlikely to be greater than 70%. (Based on a 15-year-old boiler) If you have a boiler older than 15 years then it is most likely during the next few years that you will have to replace it on reliability grounds. So why not consider the gas boiler replacement cost and start saving straight away.
Gas Boilers
Model
KW Rating
Details
Price
Vokera Vibe
25 kW
System Boiler
Warranty: 2 Year Parts & Labour
Suitable for: Large Apartment / 2-3 Bedroom House
€ 2150
incl. Installation & VAT
More Information
Vokera Vision
25 kW
System Boiler
Warranty: 5 Year Parts & Labour
Suitable for: Large Apartment / 2-3 Bedroom House
€ 2300
incl. Installation & VAT
More Information
Ideal Logic
15 kW
System Boiler
Warranty: 5 Year Parts & Labour
Suitable for: Apartment / Small House
€ 2350
incl. Installation & VAT
More Information
Ideal Logic
18 kW
System Boiler
Warranty: 5 Year Parts & Labour
Suitable for: Apartment / Small House
€ 2450
incl. Installation & VAT
More Information
Ideal Logic
24 kW
System Boiler
Warranty: 5 Year Parts & Labour
Suitable for: Larger Apartment / 2-3 Bedroom House
€ 2450
incl. Installation & VAT
More Information
Baxi Megaflo
24 kW
System Boiler
Warranty: 7 Year Parts & Labour
Suitable for: Small to Medium Sized Homes
€ 2450
incl. Installation & VAT
More Information
Worcester Bosch Greenstar
24 kW
System Boiler
Warranty: 7 Year Parts & Labour
Suitable for: Small to Medium Sized Homes
€ 2500
incl. Installation & VAT
More Information
Gas Boiler Replacement Cost – When shopping around for you should consider a number of options first.
Make sure you have asked family or friends for a recommendation on the type of boiler they had installed. If it was over the last few years, there would be a good chance the boiler would be an A rated condensing gas boiler. Ask them the gas boiler replacement cost, how long it took to have the boiler installed what warranty came with the boiler. Would they recommend the company that installed it?
When checking out prices of boilers the cheapest is not always best as the famous saying " buy cheap buy twice" this is so true when shopping around for boilers. It seems so many companies have jumped on the boiler manufacturing wagon.
With big name brands creating their own line of boilers now, for example, Lamborghini makes amazing supercars, did you know there is a Lamborghini gas boiler on the market also? Of course, I am not knocking the name I am just making a comparison to the fact so many makes are on the market.
Shop Local for your Gas Boiler Replacement
You should also shop local to reduce the gas boiler replacement cost, there are some great named boilers manufactured here in Ireland like Vokera which is manufactured in Cork they have been around for decades and offer an excellent back up on their boilers? You have Grant boilers which have been around for decades also and have an excellent reputation for the quality and backup service.
You will come across comparison websites that mark up all of these boilers with scores, but how real are these scores. But if you really what to know about boilers about their backup services? Then ask a gas service engineer, they spend their days servicing gas boilers. They can tell you reliable boilers, the ones to stay away from, the ones hard to get parts for.
Some manufacturers offer the sun moon and stars with their warranty. They do not have sufficient engineers on the ground to respond quickly to warranty issues and you find yourself sitting in the cold for a few days waiting for them to respond.
The SEAI HARP (Home-heating Appliance Register of Performance) this is a database which maintains a list of all oil and gas boilers, and their efficiencies which are available on the Irish market. This list is available on their website which can be found at www.seai.ie/harp
You can look into some of these style boilers when looking for that gas boiler upgrade with efficiencies greater than 90% this represents an operational improvement in efficiency of up to 20%.
What does this represent to you?
Significant savings on your fuel bills by 25% and in some cases over 30%.
Greater safety and reliability.
Added value to your property.
Better BER (Building Energy Rating) rating.
Should I have a condensing boiler installed?
When working out the gas boiler replacement cost, you should consider installing the highest efficiency boiler possible. As these condensing boilers have a much higher efficiency than non-condensing boilers. They will save you greatly in the long run.
Note* Since March 31st, 2008 when installing a replacement oil or gas boiler it is now a requirement that the boiler is condensing, where practical (Section L3, Building Regulations Part L amendment – S.I. No. 847 of 2007:- http://www.environ.ie/en/DevelopmentHousing/BuildingStandards/)
How does a condensing boiler function?
Condensing boilers are highly efficient. They use less fuel and have lower running costs than other boilers. Higher efficiency levels are made possible by extracting heat contained during the combustion process which would have normally been lost into the atmosphere. This water (as vapour) can be seen from condensing boiler flues on cold days.
The vapour you see coming from the flue is sometimes described as a smoking gun. But if you check it your hand you will find little or no heat. You will find your hand becomes wet with the vapour on it, This contains around 8% of the total fuel's energy.
How does a heat only boiler function?
The standard style installed boiler found here in Ireland which heats the radiators via a sealed water circuit. By "sealed" it is meant that the water is contained within the system, going around the pipework between the radiators, cylinder and the boiler. This also heats the "domestic hot water" (i.e. the water you shower in or comes from the hot taps) the storage cylinder in the hot press has a coil in it through which the "radiator water" flows acting like another radiator in the house if you like.
The disadvantage with this style of heating system is that if the cylinder does not have hot water in it you have to wait some time for the coil to heat it up. But remember that the majority of houses are like this and that there is nothing wrong with the type of system.
How does a combi boiler or combination boiler function?
Unlike the heat only style boilers, combination boilers are capable of providing instant hot water and heating while saving space. A combi boiler as it is also known combines both a conventional boiler for heating radiators and instantaneous hot water together in the one unit. This dispenses with the hot water cylinder in the hot press. But better still, it means that hot water is always available instantly and for as long as you need it.
*Note you will need sufficient water pressure in your area or to install a water storage tank and booster pump if that water is not powerful enough. The boiler will not produce hot water if the water pressure drops below a certain level.
Who will install my boiler?
You should only have your boiler installed or serviced by a competent gas engineer registered to do so. Check to make sure that they have the correct public liability, insurance to carry out work at your home or property.
What type of warranty is available?
Make sure you confirm the warranty for your boiler, if the warranty sounds too good to be true then maybe it is. So many times I have heard of warranties of 15 years etc. on parts and labour. Can this be really true, I have yet to find something like this that does not have some hidden extras sewn into the contracts? Best of luck in your search.
When Does a Boiler need to be Replaced ?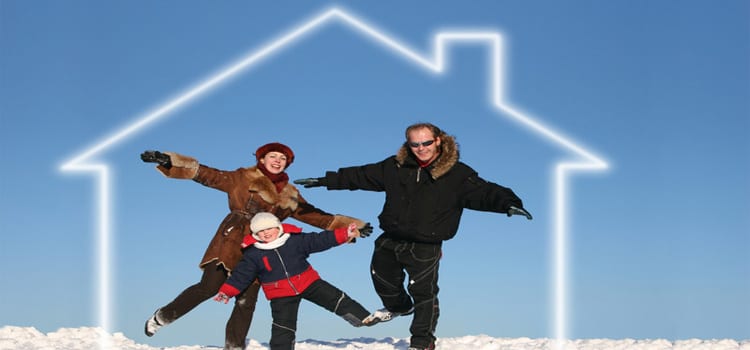 Boiler Replacement
There really is no 'one size fits all' time frame for replacing a gas or oil boiler as there are so many variables in determining when the right time to do so is. An older boiler which has been meticulously taken care of could be in better condition than a much newer one which has had no maintenance applied during its existence.
Listed below are some of the main situations where a complete boiler replacement is advised:
Pre-emptive Oil / Gas Boiler Upgrades:
In some situations when you have had a boiler for many years but it still runs at a high level of efficiency and reliability you may still want to consider an upgrade regardless. If the boiler is old there is a reasonable chance that boiler replacement parts may not be in production anymore, so when your boiler does eventually break down (they all do at some point – that much is inevitable) you will have no choice but to upgrade to a newer model.
In such situations, it is a lot better to have a boiler replacement on your own terms and at a time that suits you, as opposed to at an unexpected and inconvenient time. You may wish to have your gas boiler replacement carried out during the warm summer months to avoid being left without a boiler (not to mention without heat) during the winter when you will miss it the most. Since oil and gas engineers tend to be much less busy in the summer you should be able to have your boiler replacement completed quickly. Many gas and oil boiler servicers offer generous discounts during the spring/summer months, so upgrading your boiler at this time is both cheaper and easier than at any other point during the year.
Kettling: The Cause of Noisy Boilers:
Boilers which have been on the go for a long time or those which have not been receiving regular maintenance can often, despite doing their actual job quite well, produce a loud banging noise known as 'kettling' which can be quite distracting/irritating. Kettling happens when debris accumulates in the piping of heating systems and travels into a boiler's heat exchanger.
It is usually possible to stop kettling from occurring by using a power flush operation to remove built up sludge and unwanted goo from your heating system. However, power flushing is not always a permanent solution. If it ends up needing to be done on a regular basis the cost may end up overtaking the price of replacing a boiler.
Difficulties Associated with Flues:
A flue is a vital component of any oil or gas boiler. Its job is to move potentially hazardous emissions from the boiler (which is typically located inside) to the outdoors where they can disperse in a safe fashion. Generally speaking, a flue is a lot more exposed and therefore much more susceptible to erosion than any other component associated with a gas or oil boiler. Sometimes replacement parts for a flue will go out of production long before the other boiler parts, making them difficult or impossible to source.
In addition to this, during construction of a building, flues are often hidden from sight within the structure itself for aesthetic reasons. In practice, this can make it very hard for construction workers to get at and replace them without having to instigate a time consuming and expensive operation (pulling apart walls etc.). In such situations, your time, energy and money might be better spent replacing your full boiler (along with a new flue).
Other Gas / Oil Boiler Money Saving Tips:
The initial high start up cost of having your gas or oil boiler upgraded to a high efficiency condensing boiler can be off-putting to some. While probably the best long term solution, having a new boiler installed isn't the only way to increase your gas or oil boiler system's efficiency and save money on your heating bills.
Expensive Repair Costs:
Some types of gas/oil boiler, particularly older models can be fairly unreliable and need repairs quite frequently. This is not only a drain on one's finances but also your time and patience. Oil/gas boilers which need repairs very frequently can be more trouble than they are worth and end up costing more than a full boiler upgrade before long.
Similarly, gas and oil boilers which have not proven to be problematic for a very long period of time, but then suffer a major break down may also prove to be prohibitively expensive to repair. Older boilers, in particular, may prove expensive and inconvenient to repair as sourcing compatible parts for them may be difficult. When the price of repairing a boiler starts to reach a certain point it makes economic sense to consider a full boiler upgrade instead. It is often the case with older boilers that once they break down once it is the 'beginning of the end' for them, so to speak, with more frequent break downs likely in the future.
The Link Between Fuel Efficiency and Saving Money:
Like virtually any form of technology, the gas and oil boilers of today are greatly improved when compared to their predecessors. Modern boilers are much more efficient than older models when it comes to fuel and heating efficiency. It is generally understood that even when in optimum working order, a gas or oil boiler that is between 10 and 15 years old will only burn fuel at about 70% efficiency. In the case of boilers that are 20 or more years old, this efficiency rating drops below 60%. Of course, these numbers don't even take into account the fact that most boilers of such an age will have accumulated a significant amount of 'wear and tear' during the course of their existence, meaning that their true efficiency rating will be even lower. When only a low percentage of fuel being burned by a boiler is converted directly into usable energy, the rest is wasted. An inefficient gas or oil boiler indirectly burn your money.
Modern high efficiency condensing boilers, by contrast, convert upward of 90% of their burned fuel into usable heating energy. The very top of the line boilers can convert up to 98%, meaning virtually no fuel is wasted in the burning process. This, in turn, means that your oil/gas boiler will use significantly less fuel to heat your home, meaning you won't have to refill the boiler as often. This can generate big monetary savings over the long term. The reduction in waste emissions also has the added bonus of being better for the environment.