What To Do If Your Boiler Loses Pressure ?
What To Do If Your Boiler Loses Pressure ?
What is Involved in a Gas Boiler Service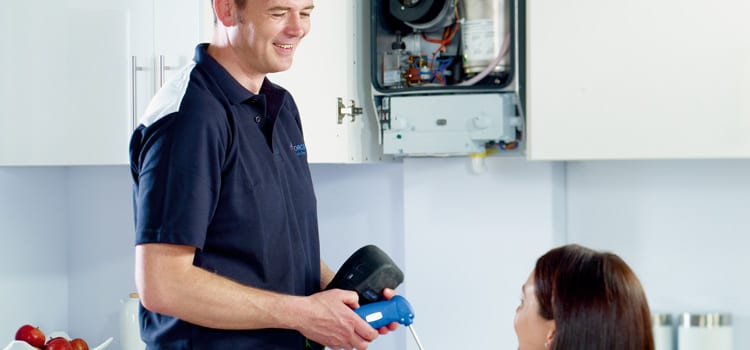 What is Involved in a Gas Boiler Service ? – First of all we strongly recommend a yearly Gas Boiler Service for your system because it is in the interest of your Gas safety and Greater Energy Efficiency because we know that people sometimes put off the decision. A gas boiler that isn't working efficiently will waste a small fortune on heating bills.
What is Involved in a Gas Boiler Service ?
What do They do in a Gas Boiler Service ? – The engineer will remove the gas boiler casing to look at its components. They will check the gas boiler is working safely and efficiently. A good service includes checking:
The engineer will inspect your boiler and controls to make sure they are operating safely.
The inspection will include checking your boiler for corrosion and leaks.
Your boiler casing will be removed to check the functioning of its main components.
A gas pressure check will ensure your boiler is operating at the correct gas pressure.
A flue test will ensure that no unsafe emissions are being released from your boiler.
Your boiler's parts will be cleaned as required.
Your boiler's casing will be put back on and properly sealed.
The engineer will leave a checklist with you including all of the relevant information you need about the safety of your boiler.
How Long Does it Take for a Gas Boiler to be Serviced?
A Gas Boiler Service will take about 30 minutes to 45 minutes if it is done properly. If urgent gas boiler repairs are required then the check may take longer.
How Much Does it Cost to Service a Boiler?
DeWAR Gas Service are offering a special price of €69 for a Gas Boiler Service, saving you €10 off the standard price of €89, when you book and pay online.
Cost of a Gas Boiler Service

| Job | Normal Price | Online Price | |
| --- | --- | --- | --- |
| Gas Boiler Service | €89 | €79 | Book Online |
| Gas Boiler Service & Carbon Monoxide Alarm | €129 | €109 | Book Online |
| Gas Boiler Service & Rebalance Radiators | €170 | €130 | Book Online |
*Please Note, if your gas boiler is not working correctly then we are not able to service it, therefore you will need to book a Gas Boiler Repair.
The price of a gas boiler service does not include the cost of repairs, although if the gas engineer is able to carry out simple repairs at the same time as the service if they have the required parts to hand. The gas engineer will advise you on the cost of any repairs that need to be carried out, and will likely arrange another appointment to complete them.
Five Signs a Boiler Service is Needed for Your Boiler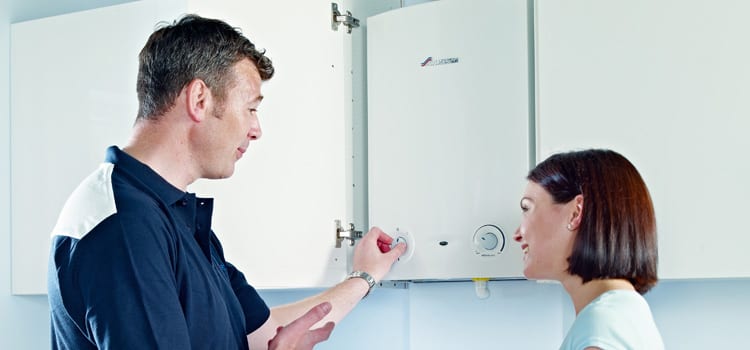 Boiler Service
A boiler service is very important, a well-maintained boiler can last up to 15 years and while an annual boiler service will help to ensure the best possible lifespan of your central heating system, the older your boiler gets the harder it will be working to heat your home.
A boiler in need of replacement is unlikely to be energy efficient or cost effective, but more importantly, it could be a danger to you and your family.
Serious boiler problems can lead to more than a lack of heat. A serious concern is carbon monoxide poisoning that can be fatal if it goes unnoticed. If any of these signs are manifesting themselves, have a registered RGII technician (Gas Boilers) or a registered OFTEC technician (Oil Boilers) out to have a look at your boiler.
1. It has not been serviced in a year
Regular servicing is very important. So if you have not serviced the boiler in more than a year, don't wait for the serious signs to consider getting it serviced. Your boiler is subject to wear and tear and regular maintenance is necessary to ensure your heating system is efficient.
2. The Pilot Light keeps Going Out
A pilot light that will not stay lit is a sign that it is not functioning properly. The pilot light is the ignition source for the boiler; if it does not stay lit then the burners for the boiler cannot be turned on.
Also if the pilot light burns a yellow flame, this could be a sign of carbon monoxide and you should call a registered technician straight away.
3. Your Boiler is Making Strange Loud Noises
If your boiler is making an unusual noise, it won't take long to spot it. Your boiler heating up is one of those sounds that will fade into the background; that is until something is not working properly.
There could be a number of faults that are the cause of any strange or loud noises that are not typical with the boiler, this will be often due to wear and tear of the pump and fan.
It is important to have it checked at the earliest opportunity by a registered technician.
4. There is a Strange Smell From Your Boiler
One of the signs that your boiler needs a service is that a strange smell coming from it. This happens when there is a gas or oil leak in your boiler. Leaks can lead to carbon monoxide poisoning if unchecked.
If you notice dark marks on the boiler casing, you should contact a registered technician immediately.
5. Your Home Doesn't Feel as Warm as it Should
If your home feels cold even with the heating switched on, then the boiler could be at fault. It is important that an accredited plumber or RGII registered technician (Gas Boilers) investigates the reason why your home is not heating up as it should be. Assuming that all of your radiators are in good working order in which case a power flush might be needed on the heating system but if the radiators are working then the boiler will need to be checked.
An annual boiler service is important to keep your boiler well-maintained and to ensure the best possible lifespan of the boiler.
If you are looking for a gas boiler service or an oil boiler service contact us today.
Tips on how to Reduce Your Home Energy Bills and Save Money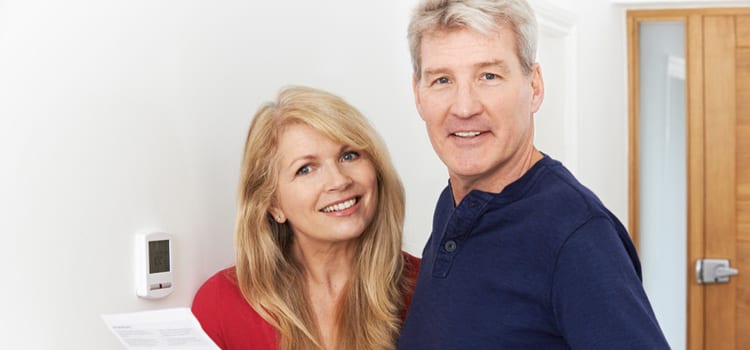 Home Energy Bills
If you are concerned like all families are worried about your energy bills getting out of hand these are few helpful yet simple tips to keep on top of them.
Use a comparison website to check gas and electricity rates
If you are not 100% sure you are getting the best rates for your electricity, gas or oil energy bills. Then we recommend you using a comparison website to find the best deal out there for you and your family. There are so many introductory offers available from all the main suppliers and if you bring your electricity and gas to the one supplier you can get even better rates. There's no need to worry about switching to a new tariff or supplier, it's all very straightforward. But remember to read the small print.
Pay your bills online
Homeowners and business can avail of serious savings on their energy and utility bills, simply by changing the way they pay. If you agree to pay online and by direct debit you will receive even greater savings. Try to have paperless billing also there are even greater savings here. If you have access to the Internet, make sure you use it, let your fingers do the walking.
Remember to read your meter regularly
Homeowner end up paying much more than they need to for their energy bills, as they go on the estimates given to them by their suppliers. If you check your bill at the reading if it has a € beside it will mean Estimate. If it has an (A) it will be an actual reading, we recommend reading your meter regularly, so your bills will be based on accurate readings. You should be checking your meter at least once every three months and informing your supplier or updating your online account. If you've been overpaying and have a lot of credit on your account, you can ask your supplier to give you some money back.
Only heat your home when necessary
If you're going out for the day, then you won't really need your central heating or hot water on, as no one will be there to benefit from it. We recommend investing in a timer so that your heating only comes on when you need it to. Make sure you also turn down the radiators in any rooms that you are not using and keep all windows and doors shut when the heating is on. In really cold weather we advise to close the curtains around 6pm when it is starting to get dark as it will save any heat already in the house.
Draught proof your home
One of the easiest ways to make energy savings is to draught proof your home. SEAI (sustainable energy authority of Ireland) say by simply investing in some cheap materials to seal your windows, doors, loft hatches and pipework. Whilst you're at it, we recommend sealing your letterbox, as this is one of the main culprits for letting out heat in the autumn and winter. It's also an area that people often forget to draught proof!
Put on some extra layers
Homeowners use far much more energy than they need to, simply because they insist on walking around in a t-shirt in the middle of winter! "Wake up it's not the Caribbean" By simply putting on a cardigan or jumper, you will find that you can lower the temperature of your home a number of degrees and can reduce around 10% to 20% of your heating bill. That can make a huge difference in the long run. It may even help you save that extra money to get you to the Caribbean.
Upgrade your boiler
Swapping your old boiler for a new condensing a rated boiler will dramatically cut your energy bills by a minimum of a 1/3 each year. Make sure you get quotes for a new boiler installation, so you secure a competitive price. We would be delighted at Dewar Gas & Oil Service to offer you a great deal. Our professional in-house staff will be on hand to provide you with a no obligation quote.