Home Heating Checks in Preparation for Winter
Thursday, September 10th, 2020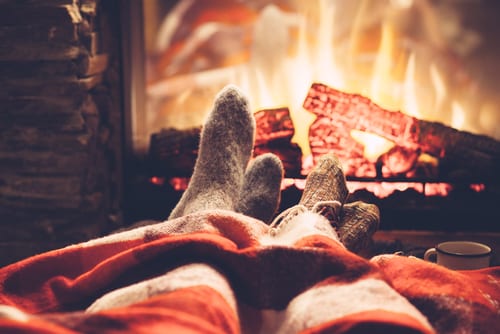 As we know, winter is coming, bringing with it cold weather, wind and rain. A lot of people like to turn on their boiler around October as the temperature drops, but unfortunately, there can be some surprises once this happens.
Boilers can break down due to cold weather or a technical malfunction, so preparing for this and checking your boiler well in advance can reduce the risk of some chilly evenings and high repair bills.
Read on as we discuss some key home heating checks in preparation for winter!
Tip: Interested in learning more about boilers? Learn about the lifespan of a boiler here!
Check Boiler Function
It might seem like a pretty obvious one, but you should check that your boiler is actually working before the weather gets cold. Test your boiler by switching it on for a few hours when the weather isn't cold and check to see if the radiators heat up properly. If it's not working properly, you may need a gas boiler service.
Check for Leaks
Leaking pipes or holes in your boiler can spell disaster. You should check for any signs of leaks of damage regularly, especially before the cold weather sets in. We also recommend that you purchase a carbon monoxide alarm for extra security and to alert you in case the air in your house becomes toxic.
Check for Noise and Frost
Your boiler should run silently, so any noise may be a sign that your system has an issue. If you hear any banging from your boiler or pipes, you should contact a plumber straight away.
Pipes can also freeze in the winter, so you should take every precaution you can to avoid this. You can insulate your pipes with old towels or foam tubing. If your pipe is already frozen, pour tepid water over it to get it working again.
Check for Dust and Debris
Dust and debris can collect in your boiler and cause major issues, such as blockages and jamming. Whilst it may not seem like much to have some dirt on or in your boiler, it's best to keep your boiler clean to avoid any issues.
Again, it's best to keep your boiler clean all year round to avoid any issues when winter sets in.
Check Pressure
If your boiler loses pressure, it becomes far less efficient and in turn far more expensive to run. Low pressure is generally caused by water being lost from the system, meaning that the system will need to be repressurised.
The pressure should usually be around 1-1.5 bar when your system is cold, and it will generally be indicated by a green zone on the pressure gauge. If the gauge shows 0.5 bar or less, you will need to repressurise the system.
Check Radiators
It's likely that your radiators will need to be bled before the start of winter. Air can collect inside radiators, causing them to produce less heat. To avoid any cold nights, you should check how hot your radiators get before the temperature drops, and if they are not heating correctly, call an expert to help.
We hope you've gained some insight into how important it is to check your home heating before winter arrives. Whilst it may seem like a hassle, it's definitely worth avoiding any potential situations where you have to live with no heating for a period!
If you have any other questions, contact our team of experts who will be more than happy to help.
Latest posts by OilDeWarGas112
(see all)
---