Five Signs a Boiler Service is Needed for Your Boiler
Wednesday, July 19th, 2017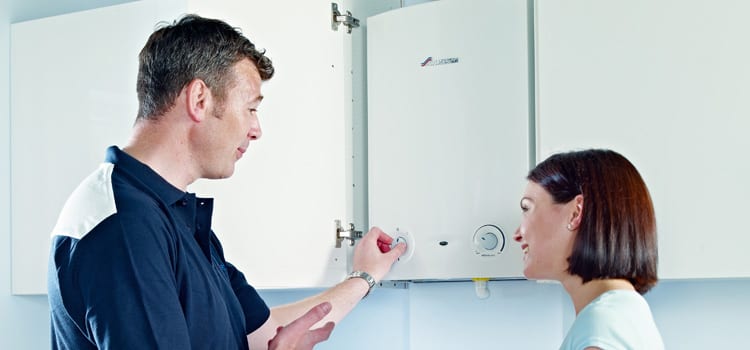 Boiler Service
A boiler service is very important, a well-maintained boiler can last up to 15 years and while an annual boiler service will help to ensure the best possible lifespan of your central heating system, the older your boiler gets the harder it will be working to heat your home.
A boiler in need of replacement is unlikely to be energy efficient or cost effective, but more importantly, it could be a danger to you and your family.
Serious boiler problems can lead to more than a lack of heat. A serious concern is carbon monoxide poisoning that can be fatal if it goes unnoticed. If any of these signs are manifesting themselves, have a registered RGII technician (Gas Boilers) or a registered OFTEC technician (Oil Boilers) out to have a look at your boiler.
1. It has not been serviced in a year
Regular servicing is very important. So if you have not serviced the boiler in more than a year, don't wait for the serious signs to consider getting it serviced. Your boiler is subject to wear and tear and regular maintenance is necessary to ensure your heating system is efficient.
2. The Pilot Light keeps Going Out
A pilot light that will not stay lit is a sign that it is not functioning properly. The pilot light is the ignition source for the boiler; if it does not stay lit then the burners for the boiler cannot be turned on.
Also if the pilot light burns a yellow flame, this could be a sign of carbon monoxide and you should call a registered technician straight away.
3. Your Boiler is Making Strange Loud Noises
If your boiler is making an unusual noise, it won't take long to spot it. Your boiler heating up is one of those sounds that will fade into the background; that is until something is not working properly.
There could be a number of faults that are the cause of any strange or loud noises that are not typical with the boiler, this will be often due to wear and tear of the pump and fan.
It is important to have it checked at the earliest opportunity by a registered technician.
4. There is a Strange Smell From Your Boiler
One of the signs that your boiler needs a service is that a strange smell coming from it. This happens when there is a gas or oil leak in your boiler. Leaks can lead to carbon monoxide poisoning if unchecked.
If you notice dark marks on the boiler casing, you should contact a registered technician immediately.
5. Your Home Doesn't Feel as Warm as it Should
If your home feels cold even with the heating switched on, then the boiler could be at fault. It is important that an accredited plumber or RGII registered technician (Gas Boilers) investigates the reason why your home is not heating up as it should be. Assuming that all of your radiators are in good working order in which case a power flush might be needed on the heating system but if the radiators are working then the boiler will need to be checked.
An annual boiler service is important to keep your boiler well-maintained and to ensure the best possible lifespan of the boiler.
If you are looking for a gas boiler service or an oil boiler service contact us today.
Latest posts by Office Admin
(see all)
---