What a Gas Boiler Replacement Costs
Thursday, November 27th, 2014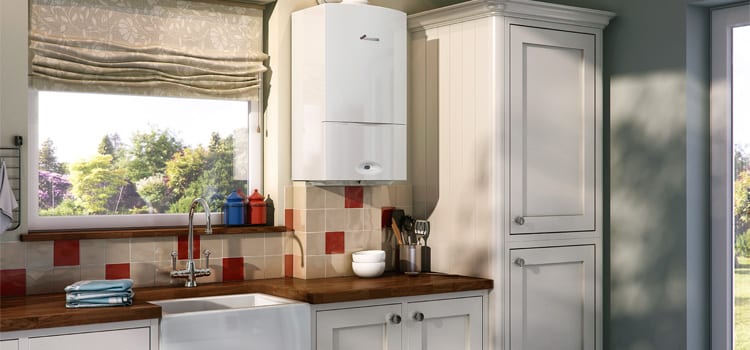 Everyone will agree that there are many benefits related to replacing your old gas boiler with a new high efficiency condensing model. For example, even the very best non-condensing gas boilers that are in perfect running order operate at an efficiency level of, at most, 70% (the vast majority of non-condensing boilers have a considerably lower efficiency rating). By contrast, a modern A-rated high-efficiency gas condensing boiler can run at efficiency levels of up to 98%.
How much money will I save on heating bills if I upgrade my Gas Boiler?
A gas boiler's efficiency rating directly translates into monetary savings. In other words, if you replace a gas boiler that runs at 65% efficiency with a high efficiency condensing unit that has an efficiency rating of 98% you will be using 33% less fuel to heat your home, meaning your total heating bill for the year will be reduced by a third.
When you consider that gas prices increased in October, bringing the rise in gas fuel costs since 2011 to over 32%, replacing your old gas boiler with a high efficiency condensing unit will bring your heating bill down to the same level that it was at three years ago – a massive saving!
How can I save money when replacing my Gas Boiler?
One of the main things putting people off replacing their old gas boilers is the perceived high cost of purchasing a gas boiler upgrade and installing the new high efficiency condensing boiler itself. Fortunately, there are a number of ways in which you can greatly reduce this cost:
SEAI Grants
The SEAI (Sustainable Energy Authority of Ireland) offer two main types of grant which can be availed of when upgrading your gas boiler. When having a full gas heating system upgrade undertaken, which involves getting in a high efficiency condensing boiler as well as heating controls installed, you can save a massive €560 off the cost of the job.
If you do not need to replace your boiler you can still avail of a SEAI grant of up to €400 should you decide to have heating controls installed. Heating controls will allow you to take better control of when and how your home heating system is operated, which means you can further reduce the price of your fuel bills by not letting any gas go to waste.
Building Energy Rating Grant (BER)
The Building Energy Rating (BER) process involves calculating how much energy your home uses up and how much carbon it produces on a yearly basis. All homes in Ireland, whether they are purchased or rented, must have a BER certificate. When seeking to improve your home's energy efficiency you can apply for a BER grant up to the value of €80.
Gas Boiler Scrappage Deal
When getting a new high efficiency condensing boiler installed, it can sometimes be a problem to dispose of your old gas boiler properly. That's why DeWAR Gas & Oil Service offers a special gas boiler scrappage deal where we take away your old boiler and see that it gets recycled. As an incentive for this environmentally friendly means of disposing of old gas boilers, DeWAR offers a discount of €350 off the price of a gas boiler replacement if you choose to avail of this service.
Please note that the gas boiler scrappage deal is not available in conjunction with SEAI grants.
Latest posts by Office Admin
(see all)
---