What is Involved in a Gas Boiler Service
Thursday, January 11th, 2018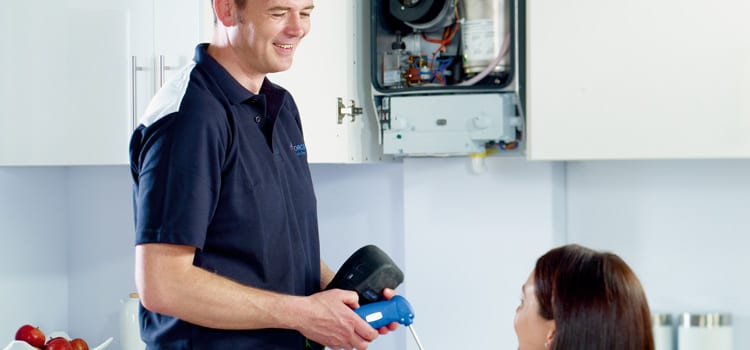 What is Involved in a Gas Boiler Service ? – First of all we strongly recommend a yearly Gas Boiler Service for your system because it is in the interest of your Gas safety and Greater Energy Efficiency because we know that people sometimes put off the decision. A gas boiler that isn't working efficiently will waste a small fortune on heating bills.
What is Involved in a Gas Boiler Service ?
What do They do in a Gas Boiler Service ? – The engineer will remove the gas boiler casing to look at its components. They will check the gas boiler is working safely and efficiently. A good service includes checking:
The engineer will inspect your boiler and controls to make sure they are operating safely.
The inspection will include checking your boiler for corrosion and leaks.
Your boiler casing will be removed to check the functioning of its main components.
A gas pressure check will ensure your boiler is operating at the correct gas pressure.
A flue test will ensure that no unsafe emissions are being released from your boiler.
Your boiler's parts will be cleaned as required.
Your boiler's casing will be put back on and properly sealed.
The engineer will leave a checklist with you including all of the relevant information you need about the safety of your boiler.
How Long Does it Take for a Gas Boiler to be Serviced?
A Gas Boiler Service will take about 30 minutes to 45 minutes if it is done properly. If urgent gas boiler repairs are required then the check may take longer.
How Much Does it Cost to Service a Boiler?
DeWAR Gas Service are offering a special price of €69 for a Gas Boiler Service, saving you €10 off the standard price of €89, when you book and pay online.
Cost of a Gas Boiler Service

| Job | Normal Price | Online Price | |
| --- | --- | --- | --- |
| Gas Boiler Service | €89 | €79 | Book Online |
| Gas Boiler Service & Carbon Monoxide Alarm | €129 | €109 | Book Online |
| Gas Boiler Service & Rebalance Radiators | €170 | €130 | Book Online |
*Please Note, if your gas boiler is not working correctly then we are not able to service it, therefore you will need to book a Gas Boiler Repair.
The price of a gas boiler service does not include the cost of repairs, although if the gas engineer is able to carry out simple repairs at the same time as the service if they have the required parts to hand. The gas engineer will advise you on the cost of any repairs that need to be carried out, and will likely arrange another appointment to complete them.
Latest posts by Office Admin
(see all)
---